Postforming is the process of bending and forming laminate smoothly onto a substrate board with a profile edge.
There are different profiles available.
The standard thickness of a benchtop is 33mm, we can also make in 25-50mm thickness. See photo below.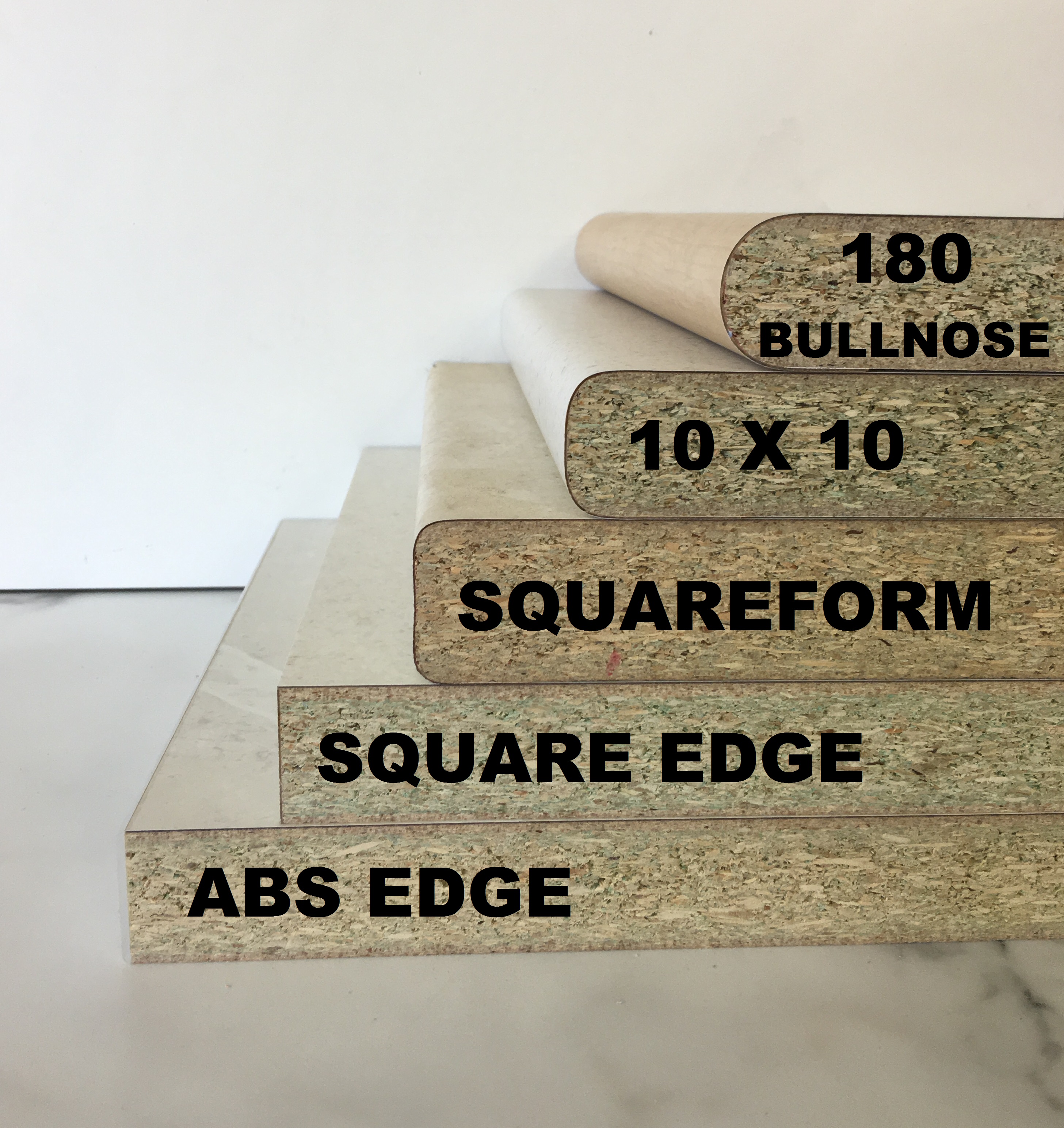 Watch this short video for more information on the benchtop profiles available.